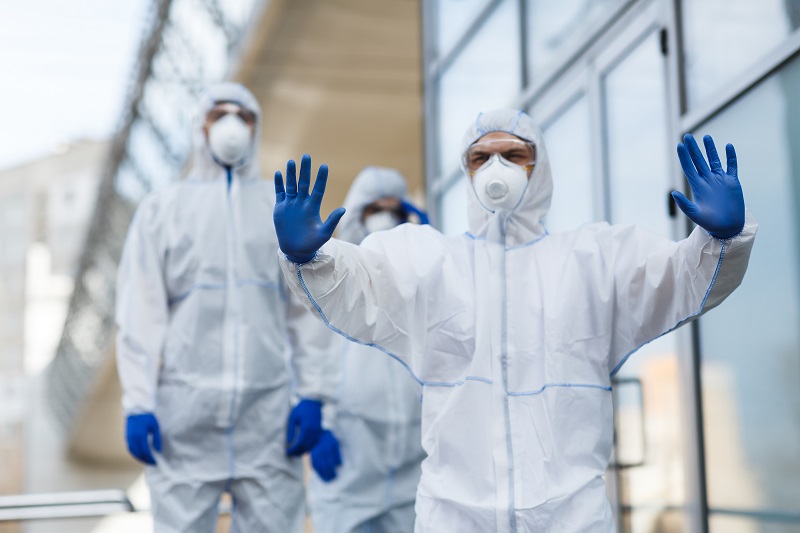 Considering everything that's going on in the world at the moment with the current coronavirus pandemic outbreak, we decided to take a look at some of the most deadly diseases which have had a serious impact on history.
Among the far-reaching global impact of the coronavirus, Bill Gates recently described COVID-19 as the "once-in-a-century pathogen we've been worried about." After the recent explosion of new COVID-19 case numbers over the last couple of weeks, and as confirmed by Bill Gates in his article for the New England Journal of Medicine, COVID-19 has had a huge impact on our planet. And that's not just because of the quarantine but also because of how dangerous the virus is.
"There are two reasons that COVID-19 is such a threat. First, it can kill healthy adults in addition to elderly people with existing health problems," says Gates. "The data so far suggest that the virus has a case fatality risk around 1%; this rate would make it many times more severe than typical seasonal influenza, putting it somewhere between the 1957 influenza pandemic (0.6%) and the 1918 influenza pandemic (2%)."
Currently, there are 1,920,918 COVID-19 cases, 119,686 deaths, and 453,289 recovered patients (keep in mind that these numbers were accurate when the article was published). Physical and social distancing measures implemented in various countries have helped slow the spread of the virus. Even though things are still up in the air and no one can't know for sure when the world will return to normal, if history has taught us anything, it's that humanity will make it through this thanks to our researchers who are working day and night to develop treatments.
Every contagious disease that has ever existed shaped the world and history, impacting the environment, global economies, and even the way humans evolve. Read on and explore some of the world's most infectious diseases in human history.
Pages:
Page

1
,
Page

2
,
Page

3
,
Page

4
,
Page

5
,
Page

6
,
Page

7
,
Page

8
,
Page

9
,
Page

10
,
Page

11
,
Page

12