9. The Anti-Atlas Mountains in Morocco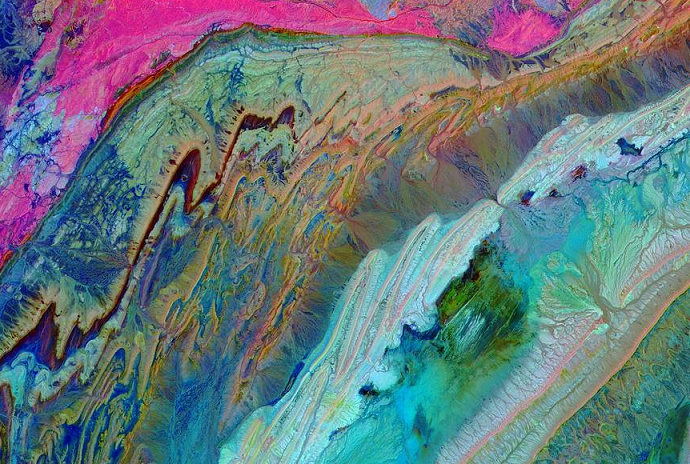 Pink, yellow, blue, green, turquoise, even a little red. Who would think that this picture is actually the representation of the Morocco's Anti-Atlas Mountains?
The peaks of the Anti-Atlas Mountains reach heights of 8,200–8,900 feet.
These mountains formed because of the African and Eurasian collision, about 80 million years ago, as NASA says. When these two ended, the Tethys Ocean, named "a tropical body of salt water" was destroyed. Many types of rocks that were forming the ocean bed also helped to create the Anti-Atlas. These include many kinds of stone, such as claystone, limestone sandstone and gypsum layers.
Pages:
Page

1
,
Page

2
,
Page

3
,
Page

4
,
Page

5
,
Page

6
,
Page

7
,
Page

8
,
Page

9
,
Page

10
,
Page

11
,
Page

12