2. Pennsylvania Hills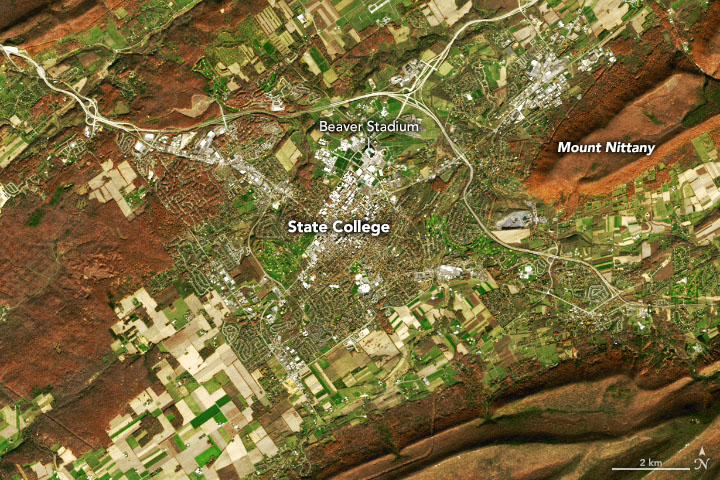 This image shows us a hilly region that is around State College, Pennsylvania and was taken when the Operational Land Imager on the Landsat 8 satellite passed over on November 9, 2020. This region of valleys and hills is part of a geologic formation called Valley and Ridge Province or Ridge-and-Valley Appalachians and it is extended from New York to Alabama. 
One of the most beautiful things about Autumn is the amazing chromatic palette, such as these brown and green nuances. It is a gorgeous, almost painting like landscape, whether you're watching from an airplane, the ground, the mountains or in this picture taken through the scope of a satellite.
Next, we have a location that is both beautiful and deadly…..
Pages:
Page

1
,
Page

2
,
Page

3
,
Page

4
,
Page

5
,
Page

6
,
Page

7
,
Page

8
,
Page

9
,
Page

10
,
Page

11
,
Page

12