3. Lake Natron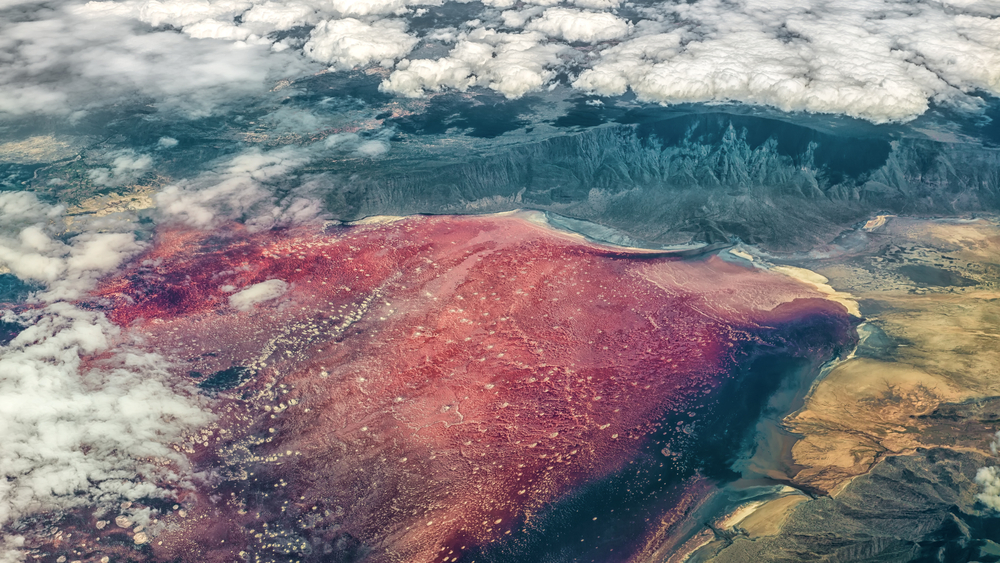 This photo of the Lake Natron, the blood-red lake from Tanzania, was taken by Landsat 8 on March 6, 2017. This lake is located in Africa's Great Rift Valley and it is the world's most caustic water: it can even strip away human skin. Although it's one of the most dangerous waters, there are species of animals that love it.
For example, the alkaline tilapia, which is an endemic species of fish, lives in the Natron's waters and the lake takes its color from the microorganism that thrive in it. For instance, cyanobacteria, a blue-green algae that has red pigments, passes its color along to the Lesser Flamingos that feed on the algae.
A swirling cloud that isn't in the sky, next…..
Pages:
Page

1
,
Page

2
,
Page

3
,
Page

4
,
Page

5
,
Page

6
,
Page

7
,
Page

8
,
Page

9
,
Page

10
,
Page

11
,
Page

12