6. The Eye of the Sahara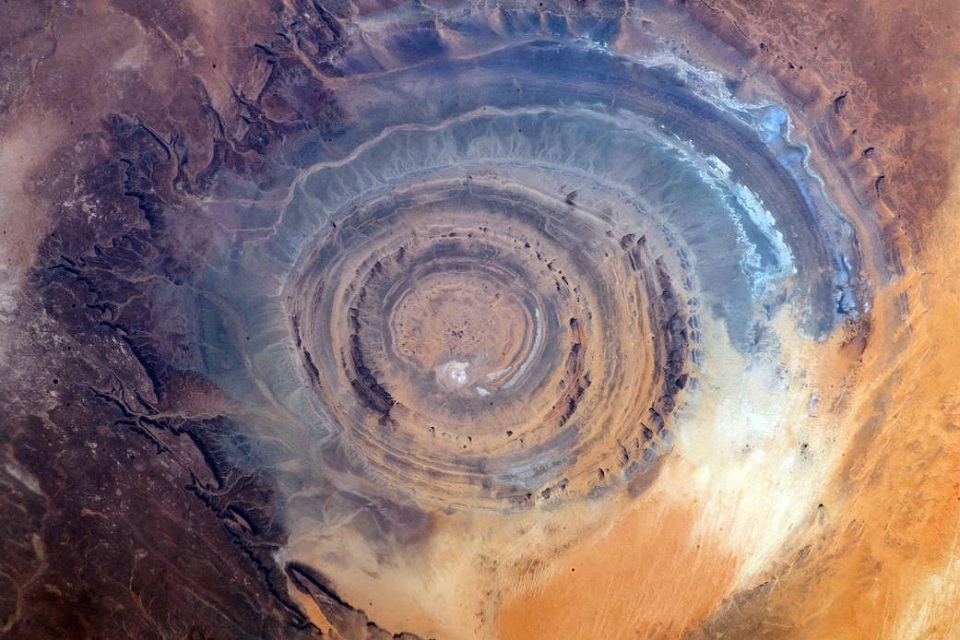 The Eye of the Sahara, also known as the Guelb er Richat or the Richat Structure is a geological formation that can be found in the Sahara Desert.
The formation reaches above 40 kilometer-wide region of the desert and the astronauts use it as a visual marker. It is believed that this beautiful place appeared when the supercontinent Pangaea began to tear itself apart.
When you look at this beautiful picture, you may have the feeling that the rocks that are there are actually a ladder you can climb up and down.
P.S.: Be careful! Don't look too much, you might get hypnotized!
Finally, it's not just whisky Scotland is famous for…..
Pages:
Page

1
,
Page

2
,
Page

3
,
Page

4
,
Page

5
,
Page

6
,
Page

7
,
Page

8
,
Page

9
,
Page

10
,
Page

11
,
Page

12