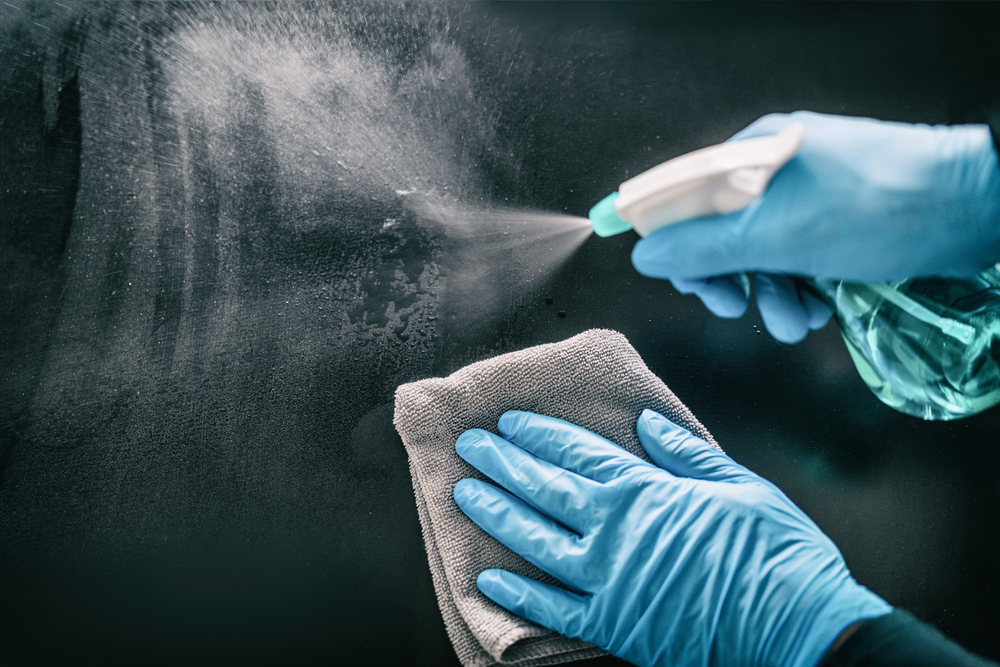 The COVID-19 pandemic has made us pay very close attention to a lot of things that we didn't think were important before. Also, many public health campaigns have urged people to be cautious around several surfaces and items that can carry the virus for up to a month.
While it was scientifically proven that COVID-19 spreads primarily from person to person, one can also get the virus from touching contaminated surfaces. That's why it's so important to wash your hands frequently, because even though you might not get in contact with other people, maybe you've touched a contaminated surface, and boom, you're infected.
I'm sure that most of you are tired of constantly hearing new information about COVID-19, a recent study made in Australia found that the virus can live for up to 28 days on certain surfaces at room temperature. According to the study, among those items mentioned in the study, are two things we touch the most throughout the day: money and phone.
The study found that the smooth surface of the phone and banknotes contributed to giving COVID-19 a longer lifespan. What concerned scientists the most, was the fact that the virus proved to be more powerful than the flu, which was also proven to live up to 17 days.
According to Debbie Eagles, MD, co-author of the study, "Our results show that SARS-CoV-2 can remain infectious on surfaces for long periods of time, reinforcing the need for good practices such as regular handwashing and cleaning surfaces."
"At 20 degrees Celsius (68 degrees Fahrenheit), which is about room temperature, we found that the virus was extremely robust, surviving for 28 days on smooth surfaces such as glass found on mobile phone screens and plastic banknotes."
However, it's important to note that the virus is expected to live less outside the laboratory, as the conditions are obviously very different. The study I've previously mentioned was conducted in the Australian Centre for Disease Preparedness, under a UV light known to eliminate the virus. Nonetheless, this study states again how important it is to frequently wash your hands after touching cash. Also, your phone needs to be properly cleaned regularly, as it is considered a COVID-19 high-risk surface.