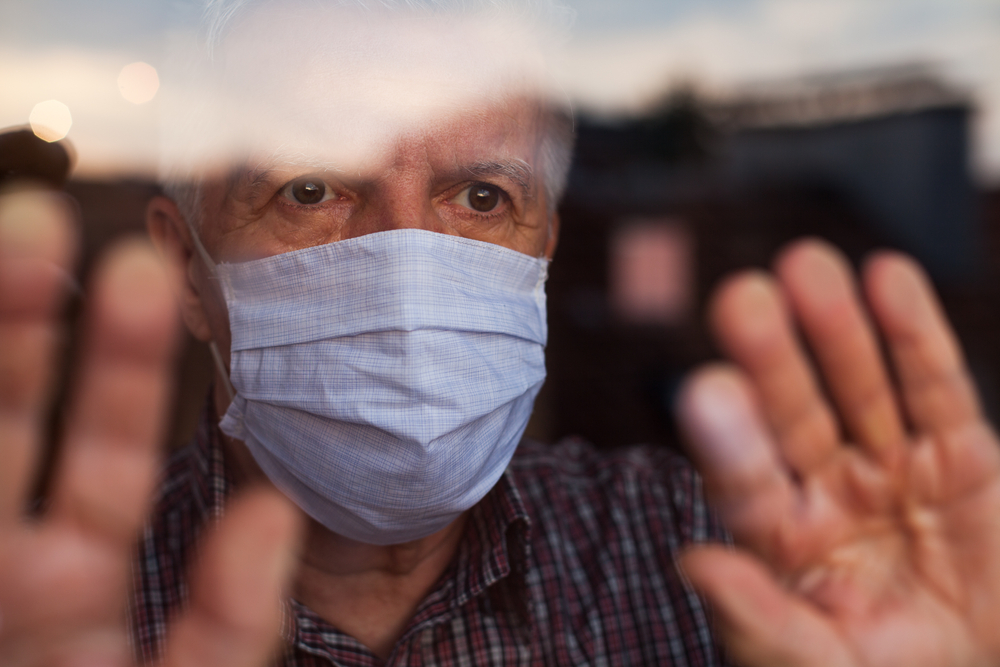 Delirium combined with fever has proven to be an early indicator of COVID-19. Delirium could appear even before coughing and breathing difficulties, experts say. The researchers at the Universitat Oberta de Catalunya (UOC) came to this conclusion after scientific research review and published their findings in Clinical Immunology and Immunotherapy.
Therefore, some patients could also develop delirium alongside other symptoms such as dry cough, sore throat, headache, loss of taste and smell, difficulty breathing or shortness of breath, and others. Especially when we talk about elderly patients, a state of confusion followed by fever in an early COVID-19 indicator.
Also read: The COVID-19 Symptoms You're Probably Going to Get First.
According to UOC researcher Javier Correa, who made this study at the University of Bordeaux (France) "Delirium is a state of confusion in which the person feels out of touch with reality as if they are dreaming."
"We need to be on the alert, particularly in an epidemiological situation like this, because an individual presenting certain signs of confusion may be an indication of infection," Correa added.
Javier Correa and his UOC Cognitive NeuroLab colleague Diego Redolar Ripoll have analyzed the effects of COVID-19 in relation to the central nervous system in the brain. They found that the coronavirus also affects the central nervous system in the brain and produces neurocognitive modifications like confusion, delirium, headaches, and psychotic episodes.
"The main hypotheses that explain how the coronavirus SARS-CoV-2 affects the brain point to three possible causes: hypoxia or neuronal oxygen deficiency, inflammation of brain tissue due to cytokine storm and the fact that the virus has the ability to cross the blood-brain barrier to directly invade the brain," the researchers said.
According to Correa, these three factors could result in delirium in elderly patients, and that's because evidence of hypoxia-related brain damage was found during autopsies of dead COVID-19 patients. Therefore, it could be possible to isolate the virus from the cerebral tissue.
Additionally, hypoxia and systematic inflammation in the brain are believed to be the cause of delirium, cognitive deficits, and behavioral malfunctions, as they also are responsible for causing the neuronal tissue to become inflamed in certain areas such as the hippocampus ( this area is linked to the cognitive dysfunctions and behavioral malfunctions found in patients suffering delirium).
Make sure to also check: COVID-19 Symptoms in Patients with High Recovery Rate: Loss of Smell and Taste.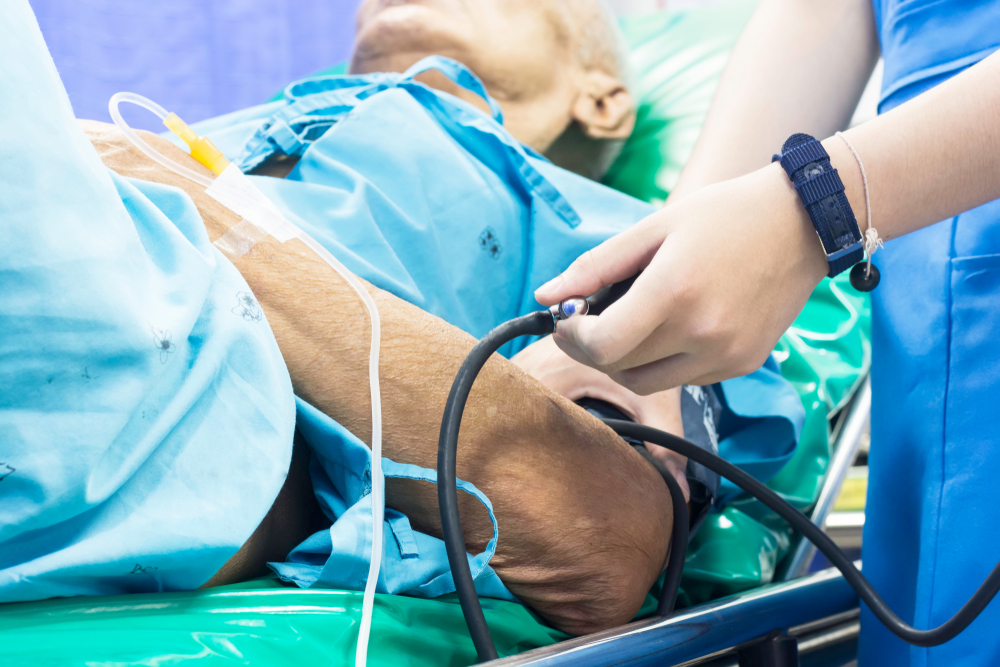 Another study conducted by the researchers at King's College London gathering data from the COVID Symptom Study app and from coronavirus infected patients admitted to St Thomas' Hospital in London has found that delirium is a key symptom in COVID-19 elderly patients.
The researchers published their findings in the journal Age and Ageing, urging doctors and caretakers to take into consideration this early symptom that usually manifests in frail, older people, even when there aren't other well-known symptoms.
Make sure to also read: Why Men Are More Likely to Die From COVID-19 Than Women.
This is the first study that found delirium as a COVID-19 symptom in elderly patients, although more research is needed to understand the biological connection between the two. The research also highlighted the importance of systematic assessment of frailty for older people, as well as more awareness and screening for delirium for this vulnerable group populations.
According to Dr. Rose Penfold from King's College London, the most at risk category in the battle against COVID-19 is older, frailer patients. Now that we've established that delirium is an early symptom for the infection, doctors and carers need to pay close attention to any changes in the patient's mental state, such as confusion, strange behavior, and psychotic episodes, as they could be an early indicator for COVID-19.
Additionally, Coronavirus Antibody Treatments Might Prevent COVID-19. CLICK HERE to find out more!