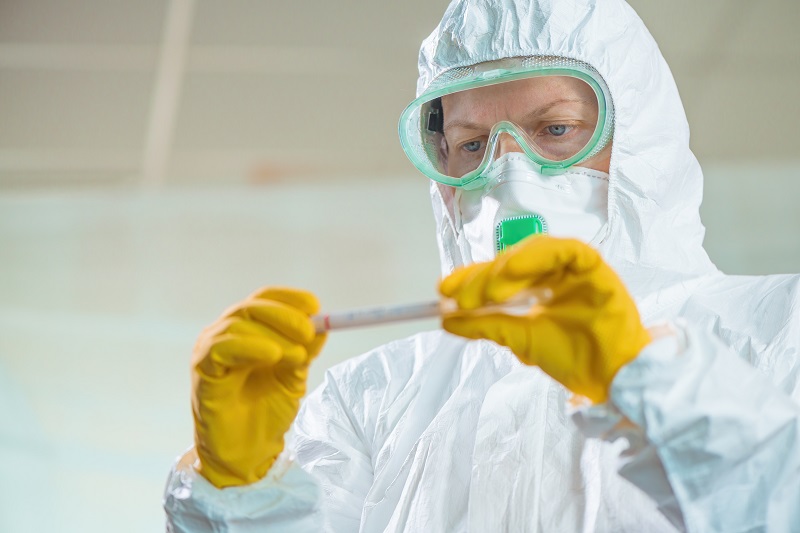 Due to the coronavirus outbreak, schools are now going virtual, companies are telling employees to work from home and people are limiting going out. The coronavirus, which was declared a pandemic on March 11, forces us to spend more time inside.
The rapid spread of the virus forces people to minimize the time spent outside the home with a quarantine or extreme social distancing. As the CDC explains, "The virus that causes COVID-19 is infecting people and spreading easily from person to person."
As officials address the public health emergency, they encourage people to incorporate social distancing and self-quarantine measures to prevent the rapid spread of coronavirus cases and as experts call it, "flatten the curve."
What's the difference between quarantine, isolation and social distancing?
Social distancing, isolation, and quarantine each refer to different aspects, but all of these protocols are designed to limit the spread of COVID-19, the disease that results from the new coronavirus.
Here are the definitions of these three terms, according to the US Department of Health and Human Services and the CDC:
Social distancing: Social distancing's purpose is to limit close interactions among people. Social distancing means canceled conferences, limited gatherings, and schools being shut down. Individuals choose to social distance themselves by avoiding public places, public transportation, and choosing to work remotely if it's possible. Other social distancing measures include avoiding handshakes and keeping your distance by staying more than three feet from other people.
Quarantine: To be quarantined (or self-quarantined) is a practice that is made by a person who is well, not sick or presenting any kind of symptom, in order to separate themselves or drastically restrict their movement. Quarantine/ self-quarantine is used when a person has come in contact or is suspected to have done so, with an infected person and needs to watch their symptoms. Quarantine is also used with individuals who are at high risk of contracting COVID-19 and need to limit their exposure to potentially ill people.
Isolation: Isolation is used when a person that's already ill or presenting coronavirus symptoms is separated from those who are healthy in order to help prevent the spread of COVID-19. Depending on the case, people might be isolated in a hospital, while those with manageable symptoms are isolated at home.
Who should follow these protocols?
Many US cities are already introduced social distancing protocols, declaring the coronavirus outbreak a public health emergency, forcing health officials to enforce measures that will protect the people.
But the question many people are asking is: Should I self-quarantine to prevent exposure to the coronavirus?
The CDC advises all people over the age of 60 as well as the immunocompromised ones to stay away from public places and practice strict social distancing, suggesting they "stay home as much as possible." Additionally, immunocompromised individuals may choose to self-quarantine or try to social distance themselves, as the virus takes hold in their communities.
Furthermore, we may all find ourselves in a self-quarantine or extreme social distancing, because desperate times call for desperate measures.
How to prepare for a coronavirus quarantine
You'll need to do more than just track down toilet paper and bottled water because there are a lot more things to prepare. Drawing from the advice of the CDC, HHS, World Health Organization and experts CNET spoke with, this quarantine checklist will get you and your family prepared for spending a lot of time at home.
Of course, the quantities of supplies depends on the size of your family and also by how much quarantine time you want to be ready for (two weeks should be a minimum, but one month is definitely better).
Finally, understand that hoarding and preparation are two very different things. Emptying Costco's shelves of toilet paper and those delicious little potstickers is not how you should do it. The recommendation is to get enough necessary supplies for a potential quarantine, not more than you need.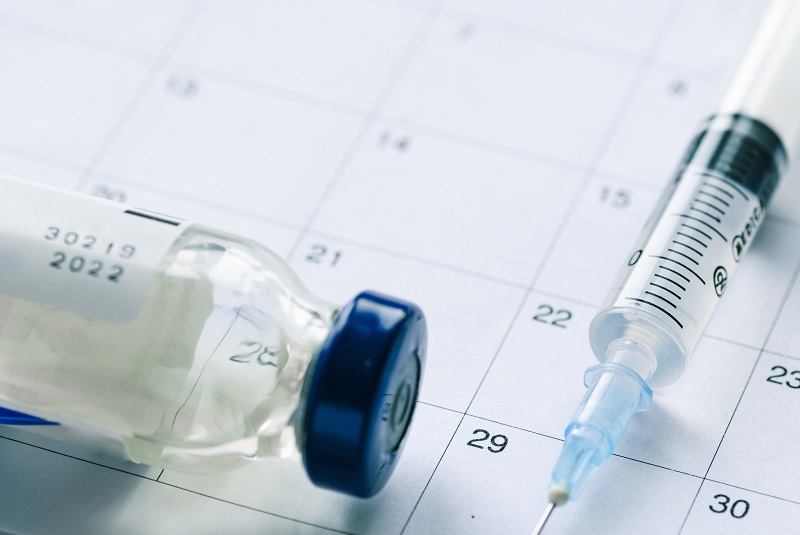 Get a flu shot
This needs to be said: If you or any of your family members have not gotten a flu shot in a while and you're still healthy, now it's the perfect time to get one. This doesn't mean that a flu shot prevents people from contracting COVID-19, however, but it does help in a few important ways.
Getting a flu shot drastically reduces the probability of getting the flu, which means fewer entries to hospitals, freeing up space for the COVID-19 patients (and other illnesses). By avoiding the flu, you're also helping your body's immune system stay strong, giving it the chance to fight off other communicable diseases, like COVID-19.
Furthermore, getting a flu shot is the responsible thing to do for yourself and for the community. As I said before, by reducing your chances of getting the flu, you are especially helping the individuals with weakened immune systems to stay healthy and protected from COVID-19
Stock up on these items (but don't hoard)
Many of the people who work eight hours a day spend at least that much time outside of homes. And during that time, people are relying on their employers or other businesses for essentials like toilet paper and meals.
The first thing you have to do is determine the amount of quarantine time you want to prepare for, and grab the appropriate quantity of these items. This is certainly not an exhaustive list, because your needs will vary depending on the things you rely on every day.
Bath and hygiene:
30-day supply of medication, including over-the-counter pain relievers, cough, and cold medicine and electrolytes
Toilet paper (which you'll use more of while being at home full-time)
Feminine hygiene products
Hand soap (no, you don't really need hand sanitizer)
Laundry detergent (ideally the concentrated kind, which lasts longer)
Diapers, formula, baby wipes and other infant needs
Body wash, shampoo, conditioner, and skincare needs
Hand soap and cleaning supplies
Food and kitchen
Nevertheless, there isn't a definitive list of food items, but there are some items that work better than others.
Pantry:
Dried beans, rice and other grains, like oatmeal
Canned fish, soup and stews
Essentials like oil, salt, and pepper
Smoothie blends and protein powder
Coffee and tea
Snacks that have a longer shelf life, like dried fruit and nuts
Cured meats
Freezer:
Meat and poultry (ideally vacuum-sealed), like chicken, beef and pork
Avoid fish, which can spoil if not properly frozen
Vegetables and fruit
Other:
Pet food (and treats!)
All-purpose cleaning spray (here's the EPA's list of COVID-19-fighting products)
A water filter (or filter replacement)
Dish soap and sponges
Paper towels
Now's a really good time to get to know your Instant Pot
Be sure you have a reliable thermometer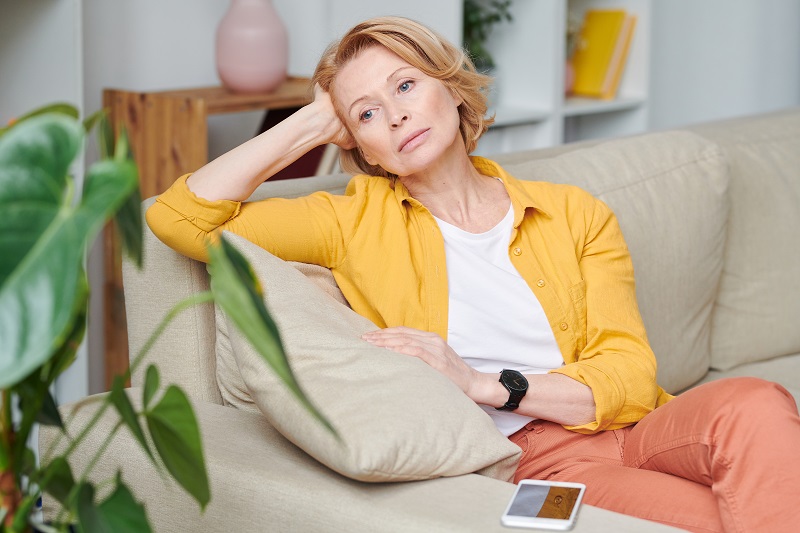 Get a better work-from-home setup
If you're lucky enough and have the possibility to continue working remotely during this outbreak, you'll want to make sure that you have everything you need to work as effectively as you can.
CNET's Justin Jaffe came up with a helpful list of work-from-home essentials, including a standing desk and a monitor recommendation.
Also, try to follow these best practices, created to make your work hours more efficient:
Get dressed properly for work each day. This is very important because it will get you into a productive mindset while making you look presentable on video conferences. It also maintains some kind of routine.
Avoid housework. This is a tough one, I know, but working from home doesn't involve doing the laundry or washing the dishes on work hours. Try to stay away from any housework, and make the time to clean up before you start working or after, but never during.
Coordinate meeting schedules. If you're quarantined with someone else who's working from home, you'll want to coordinate meetings so that you're not disrupting each other. Start by sharing your calendars or communicate before the day begins.
Take breaks and stop working. One of the hardest things when working from home is setting boundaries. It's important to make a schedule and stick to it, while also having short breaks when you can stretch, do an at-home workout, or have lunch. Also, make sure you're not spending any more time on your computer after hours, this will help you stay sane while working from home.
Change your routine
Losing your routine and being stuck indoors can affect one's mental health. Here are some things you should plan ahead for:
Medical appointments: If you need medical support that doesn't require immediate admittance, get to know your insurance provider's telemedicine or video appointment services.
Exercise: It's important to be active even if you're taying at home. There are plenty of YouTube channels that offer free workout videos and workout apps to get moving.
Keep your spirits up. This is one of the most important aspects of this outbreak. Many people find themselves deeply worried or panicked during these harsh times, but remember that your mental health is as important as your physical health.