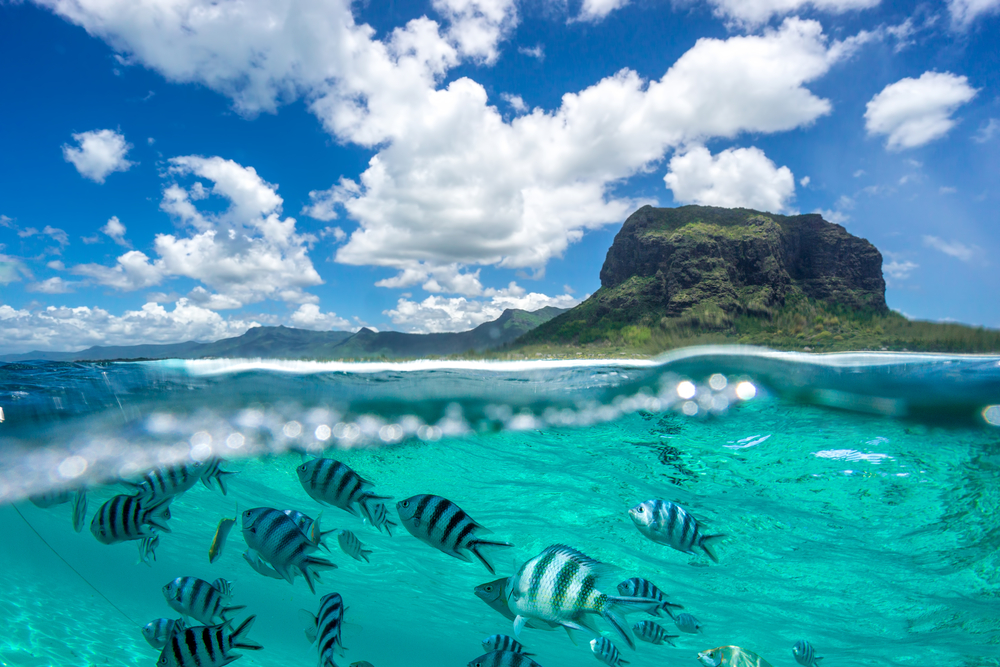 People living in Mauritius are desperate after the recent incident and call for urgent international help to prevent an oil spill disaster and stop the ecological and economic damage.
"When biodiversity is in peril, there is urgency to act," French President Emmanuel Macron tweeted Saturday.
The Indian Ocean island has declared a "state of environmental emergency" after more than 1,000 tones of fuel were spilled from a Janapene-owned ship into the sea off south-east Mauritius. The oil spill resulted in polluting the coral reefs, beautiful white-sand beaches, and pristine lagoons that Mauritius was famous for.
Moreover, it's even more concerning that the ship still has 2,500 tonnes of oil onboard and it's now cracking up, which could lead to an even greater environmental disaster, according to experts.
The prime minister of the Indian Ocean nation, Pravind Jugnauth, stated that they managed to keep the leak in control for now, but they're still expecting the worst. "The cracks have grown. The situation is even worse," he told reporters late on Sunday. "The risk of the boat breaking in half still exists."
"Our country doesn't have the skills and expertise to refloat stranded ships, so I have appealed for help from France and President Emmanuel Macron," he added.
In addition, both locals and environmentalists questioned why the authorities took so long to do something about this situation, when the ship first ran aground on July 25.
"That's the big question," Jean Hugues Gardenne with the Mauritian Wildlife Foundation told The Associated Press. "Why that ship has been sitting for long on that coral reef and nothing being done."
He added that because this is the first oil spill ever recorded in the country, it is possible that no one anticipated that the ship would break apart. It took days until a salvage team arrived on the island and began to work.
Additionally, thousands of volunteers (covered from head to toe in black sludge) went there to help, even though people were instructed to stay away. They improvised floating barriers made from straw to hold back the oily slick.
"All the volunteers are covered black," Sunil Dowarkasing, a former Greenpeace strategist and environmental expert assisting in the clean-up, told AFP from Mahebourg, one of the worst affected areas.
"We will never be able to recover from this damage. But what we can do is try to mitigate as much as we can."
"People have realized that they need to take things into their hands. We are here to protect our fauna and flora," environmental activist Ashok Subron told AFP news agency on Sunday.
A taxi driver from Mahébourg, named Fezal Noordaully said that everyone was in shock when it happened. "I am so sad. I've lived here all my life. This is a catastrophe for the region and I don't think the sea will recover soon … The authorities did nothing for days. Now they are but it's too late. I am angry."
Tourism was already affected in the area by the COVID-19 pandemic, said Josué Dardenne, a small boat tour operator. "The whole region we operate in has been affected. Our business has stopped. It has been bad for months because of the pandemic but now it's going to get worse."
Another local named Doris (she didn't want to give her full name), said: "I don't think I can come to the shore again to see this. My heart will break in two. I will stay indoors. But even if I don't see it, I can smell it. There is no escaping from it."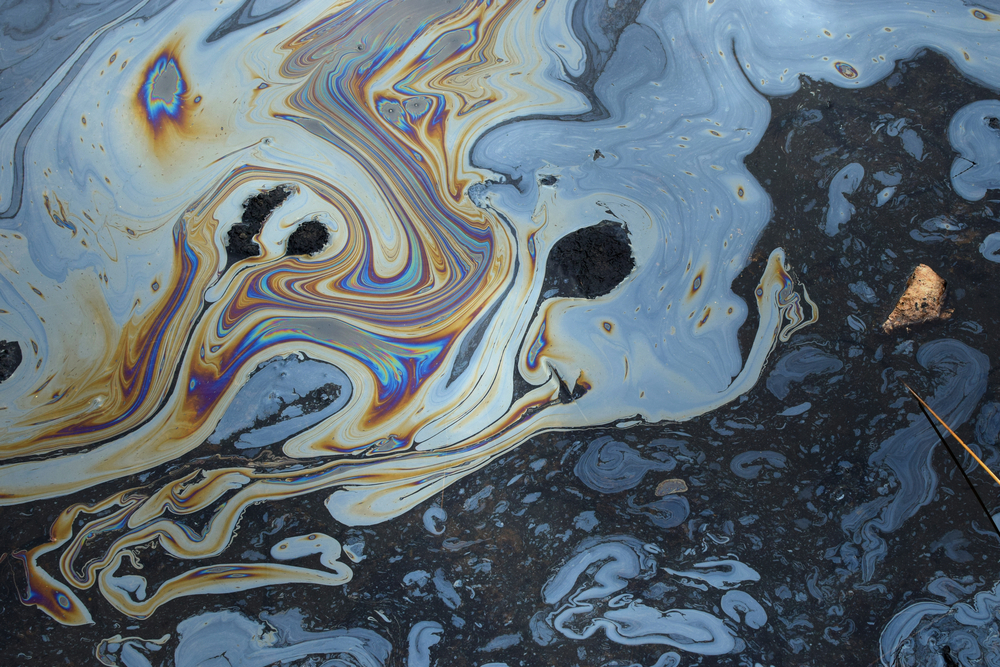 Mauritius needs urgent aid
Japan and France offered to help with the operation, but still, it isn't enough, so Pravind Jugnauth has called for international assistance.
Happy Khambule, from Greenpeace Africa, said: "Thousands of species around the pristine lagoons of Blue Bay, Pointe d'Esny and Mahébourg are at risk of drowning in a sea of pollution, with dire consequences for Mauritius's economy, food security, and health. Greenpeace Africa stands with affected Mauritian coastal communities and calls on the UN and all governments to support Mauritius's cleaning efforts."
Mauritius is in desperate need of help. They've also reached to the United Nations for urgent help, including experts in containing oil spills and environmental protection.
"We are in a situation of environmental crisis," said the country's environment minister, Kavy Ramano.
A statement by the Nagashiki Shipping Co. Ltd. said "due to the bad weather and constant pounding over the past few days, the starboard side bunker tank of the vessel has been breached and an amount of fuel oil has escaped into the sea."
"Nagashiki Shipping takes its environmental responsibilities extremely seriously and will take every effort with partner agencies and contractors to protect the marine environment and prevent further pollution."
Moreover, Mitsui OSK Lines, the company that operates the vessel, said that they will "make all-out efforts to resolve the case". "We are terribly sorry," the shipping firm's vice president, Akihiko Ono, told reporters in Tokyo.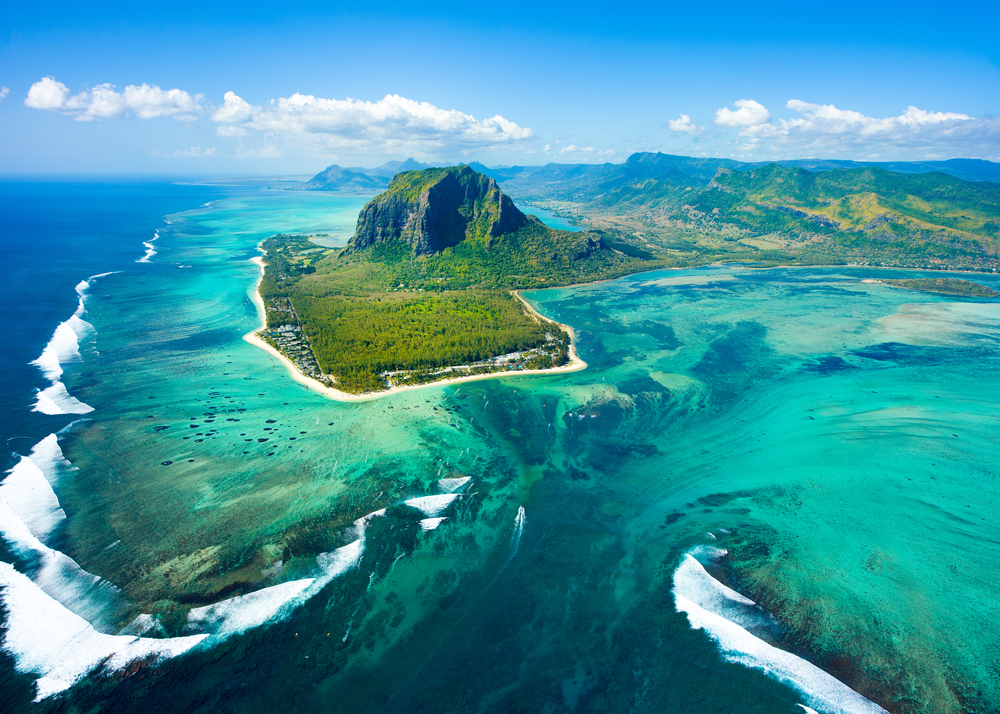 The damage is done
However, even with all the help, it might be too late, because the damage is already done. Satellite images show the magnitude of the disaster and the deep black oil polluting the beautiful blue water.
According to activists, it will take years of painstaking conservation work and even then, the harm might be irreparable. Nevertheless, the weather is also an important factor, the strong winds and currents have already begun drifting the slick further up the coast.
"I think it's already too late. If the ship breaks in two, the situation will be out of control," Vassen Kauppaymuthoo, an oceanographer and environmental engineer, told AFP. "We're talking about a major disaster that is progressing, and it's getting more complicated hour by hour."
"The great urge for all of us is to 'get on with it,'" the Mauritian Wildlife Foundation said. "But currently we understand that it may be a waste of time to 'clean up' an area where oil may continue to flow in."