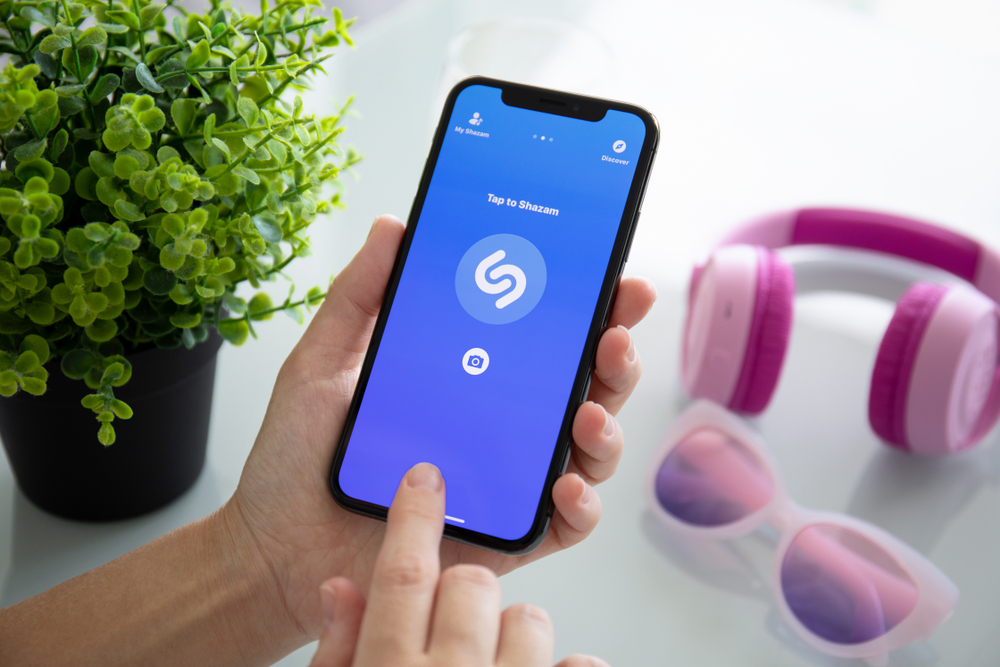 2. Find out the name of the songs you want without Shazam
Most people use Shazam, SoundHound, or a Google feature, in order to find the name of the songs they want. These apps use the microphone from your phone to listen to the songs that are playing in the background and identify them in a few seconds.
In 2018, Apple managed to buy Shazam and they integrated the company's software into their smartphones. This means that you already have it, so you don't need to download any extra apps.
Next time you hear a song you like and want to find out its name quickly, go to Settings>Control Center and enable Music Recognition.
By doing this, you will be allowed to use the program by swiping down – which means accessing the Control Center – and then pressing the Shazam button.
If you feel like this is too much information, you can keep it simple and just ask Siri "What song is this?", and you will know the name in a few seconds.