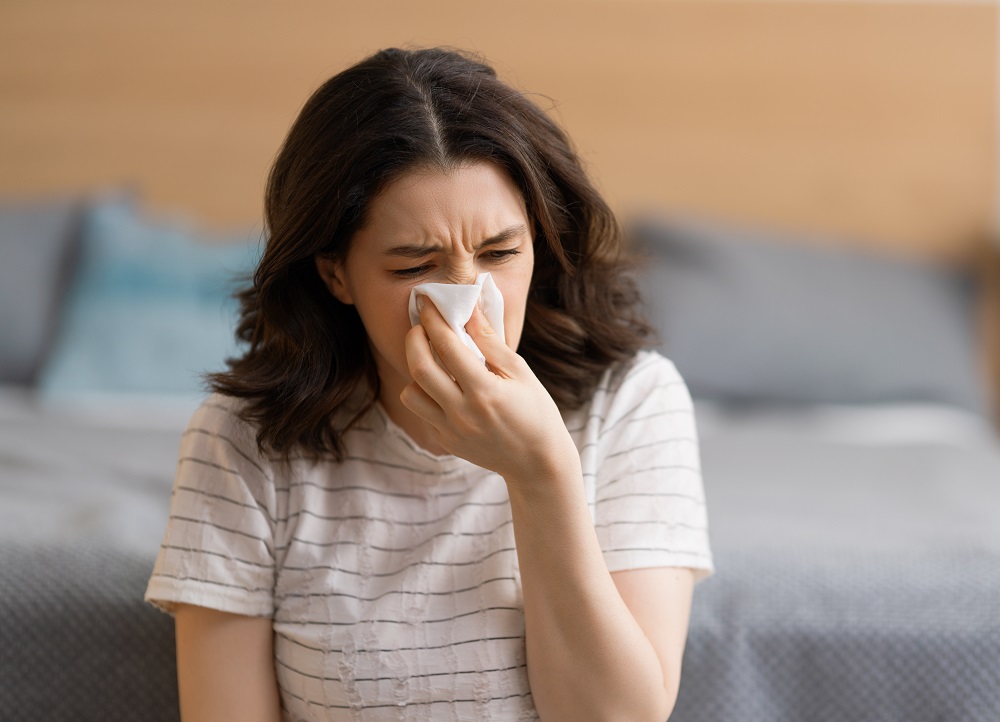 You've probably read a lot about the death rate in the coronavirus pandemic. And while the U.S. and the whole world has suffered a painful loss, the reality is that most coronavirus patients are recovering. (The most recent estimated mortality rate from the Centers for Disease Control [CDC] is 0.2%.)
Nevertheless, doctors and researchers pay special attention to the long-term impact that COVID-19 may have on people who overcome the virus. Only observation and research over time will decide the life-long effect of COVID-19, but there is already scientific proof that recovered patients may suffer from some coronavirus symptoms permanently. Here are the most common symptoms that tend to persist.
Shortness of breath
COVID-19 is a respiratory infection, which can cause irreversible damage to the lungs in extreme situations. Coughing and shortness of breath are frequently reported symptoms that may continue to exist even after otherwise complete recovery. Other lung problems may also arise.
"Viral respiratory infections can lead to anything from a simple cough that lasts for a few weeks or months to full-blown chronic wheezing or asthma," pulmonologist Andrew Martin, MD, of the Deborah Heart and Lung Center, told Healthline. Martin even said that those individuals who suffer from acute respiratory distress syndrome (ARDS) are more prone to developing these conditions.
Neurocognitive problems
Terrifyingly, COVID-19 can also cause irreversible brain damage. A report published in JAMA this April found that one-third of coronavirus patients in Wuhan, China reported neurological symptoms such as dizziness, loss of smell and taste, anxiety, headache, and seizures, among others.
Elemental by Medium reports that it has not yet been determined whether the disease itself is targeting the brain, or whether these symptoms are the consequence of oxygen deprivation or inflammatory immune response, so it can not be anticipated whether or not they are temporary or not.
Igor Koralnik, MD, who is chief of neuro-infectious disease and global neurology at Northwestern University, told the outlet, "It is possible [the changes will be permanent]. Time will tell if this happens or not."
Cardiovascular complications
Respiratory infections in general have been shown to increase the risk of cardiovascular problems. And many coronavirus patients suffer from cardiovascular problems, such as heart failure and symptoms that closely mimic a heart attack or myocarditis, as Mariell Jessup, MD, Chief Medical Officer of the American Heart Association, told Elemental.
What is perhaps more worrying is that such signs present themselves in some people who are already at high risk of heart failure, and also in others who are not. Vox states that inflammation caused by coronavirus may have a direct effect on the heart and, in some cases, may profoundly damage it.
Risk of blood clots
Blood clotting is a major concern for patients with coronavirus. It can cause strokes, heart attacks, pulmonary embolisms, and other significant health incidents, all of which have long-lasting consequences. Such symptoms include shortness of breath, fatigue, ongoing heart problems, and more. It also appears that after other symptoms, clotting can still occur. Per Philadelphia Inquirer, one coronavirus patient already considered to have had a stroke after being released from the hospital and returning to work.