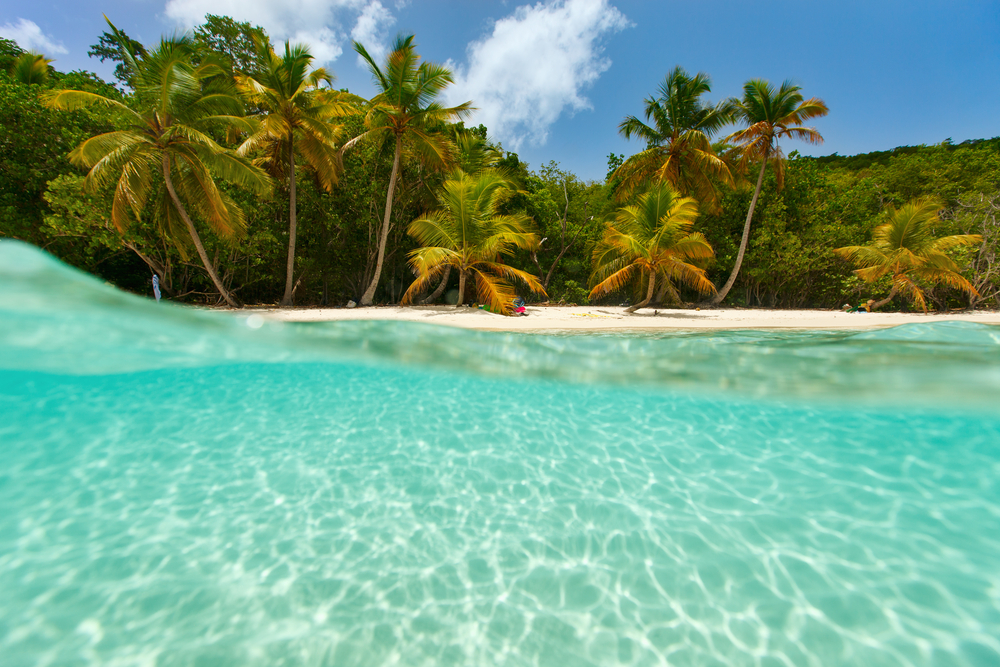 The past week has come with some good news for several states in the United States regarding the number of coronavirus cases, but not every state is in a good phase right now, according to recent data.
Moreover, certain areas are now seeing major spikes in the number of coronavirus infections. You'll be sad to find out that one of the destinations that is now suffering the most is also the top U.S destination when it comes to vacation. The U.S. Virgin Islands are now the fastest-growing hotspots in America.
These past few days have been very hard for the U.S. territory in the Caribbean, as they were forced to close everything down for 30 days. That's actually very sad news, the number one tourist destination in the U.S. is now left without tourists, with stay-at-home offers for its residents and shutting down businesses that are considered non-essential, according to The New York Times.
"The prohibition of new leisure travel reservations is effective immediately, and on Wednesday, August 19, 2020, those businesses are prohibited from admitting any new check-ins or registering any new guests for 30 days unless the order is lifted sooner. The new restriction does not apply to business travelers, emergency personnel, flight crews, or government guests with written authorization from the government agency they are visiting," executive order from Governor Albert Bryan Jr. reads.
The island chain (which includes St. John, St. Thomas, and St. Croix) registered 189 new infections per 100,000 residents in the past week. This figure puts it in front of the list, because it's higher than any other state in the U.S. at the time of speaking, followed closely by Texas and Mississippi, with 175 and 174 new cases per 100,000 residents every week.
"The recent infiltration of the virus into our residential institutions that house vulnerable members of our population creates an alarming level of risk," Gov. Albert Bryan Jr. said at a press conference on Aug. 13. "This adds to the stress of the ongoing pandemic response that seemingly has no end in sight and is wearing out our health care and public safety infrastructure."
Because of Bryan Jr.'s executive order to shut everything down, the Virgin Islands are going to register huge economical downfalls, as tourism was the main income in the area. All the hotels are now closed, including Airbnb hosts from receiving tourists.